A high impact 12-month behaviour change programme, Cultivate delivers lifelong transformation, turning ambitious managers into leaders.
Personal development outcomes are driven by the unique requirements of each individual participant, as well as the organisation, informed by a 360 degree leadership review. Organisations who make the investment in their high-potential employees benefit from developing leaders who are able to positively influence others and deliver high performance in an increasingly complex and challenging environment.
A transformative leadership program designed to empower you as a manager, Cultivate aims to elevate your skills and guide you through the transition into an influential leader.
Outcomes Include:
Developing self awareness, emotional intelligence and resilience
The knowledge, skills & confidence to provide strategic direction & deliver sustainable change
Optimising individual and team performance within the organisation
Cultivate is for managers who:
Are stepping or aspiring to step into leadership roles
Are seeking to build cohesive and high-performing teams
Aim to make a positive impact on their organisations
Want to explore their personal leadership potential
Want to enhance their leadership impact and effectiveness
Want to be decisive and confident in their approach
Want to identify and align personal and professional objectives
Want to cultivate leadership capability, self-belief and the ability to win hearts & minds!
Cultivate offers a transformative learning experience through a combination of online, in-person, individual and group experiences.
You can expect an immersive learning experience that goes beyond traditional methods. We provide a safe space for development and growth, with ongoing facilitation of learning and a strong support system at every step. Cultivate offers a clear roadmap for personal and professional development, empowering you to reach your full potential.
Programme Structure
1. Foundational Development Planning
360 degree review and feedback
One to One coaching session
Triangular coaching session with organisation sponsor
2. Module 1 – LEADING SELF AND OTHERS
3. Continuous Personal Development
One to One coaching session
Triangular coaching session with organisation sponsor
4. Module 2 – LEADING WITH PURPOSE
4 x half-day online workshops
5. Continuous Personal Development
One to One coaching session
Triangular coaching session with organisation sponsor
6. Module 3 – LEADING WITH IMPACT
7. Personal Reflection and Action Planning
One to One coaching session
8. Post Programme
Lifelong membership of Alumni network
Continued access to resources on Lifelong learning platform
Being part of the process has not only had a positive impact on how I approach business but it has enhanced my approach to life. It has been a wonderful experience and one I would greatly recommend. The coaches of the Leadership Trust are inspirational and it has been a pleasure to work with them.
Richard M - Financial Sector
The programme has given me the space and guidance to confidently take the lead over the next steps in my career and to focus on the why, what and how of what I'm trying to achieve with and within my business.
Previous Delegate
Dr. Vicki Howe
---
Vicki has balanced careers as a marine biologist, lecturer, consultant, leadership coach and trainer. Her experience working within academia and the private and charitable sectors has led her to work within a diverse range of cultures. This, combined with extensive overseas work in both developing countries such as Malawi and Uganda as well as across Europe has strengthened her conviction that we are all capable of effective leadership and that, with skilful support and facilitated opportunities for personal growth, we are able to contribute much more to our organisations and to our life beyond our work.
Vicki believes that leadership is a balance: both a science and an art. Her inner energy, creative approach and infectious passion for coaching and training inspires and motivates people to bring out the best of themselves whilst growing their self-awareness, self-control and self-confidence.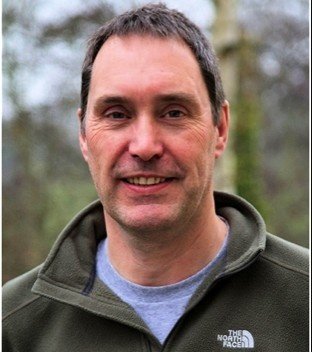 David Coates
---
David has over 25 years leadership experience, working at board and executive level from multi-national corporations to small companies of less than 100 staff. 
He has proven expertise in strategic transformation programmes, mergers and acquisitions and functional experience in operations, technology/IT and other business support areas. He specialises in 'Leadership in the real world of commerce'.
David has worked as an Associate on The Leadership Trust's open and customised leadership programmes since 1994. As a Course Director, David's main sector focus reflects his experience in leading change programmes in financial services, technology, charities and professional services. He has an MA in Coaching and Mentoring.
Frequently Asked Questions
If your question isn't answered in this section, feel free to contact us via email or phone where a member of our team will be happy to assist you. Call us 01989 767667 or email us on info@leadershiptrust.co