I'm now a few weeks into working for Leadership Trust and I thought I'd share some feelings on what it's like to work for a company who has had remote working somewhat thrust on them due to a global pandemic.
This isn't the first time I've joined a company and not been able to meet my colleagues face to face for months on end. When I worked for Poize Magazine, (a long defunct entrepreneurial magazine aimed at women of the African diaspora,) our team spanned the globe. We knew going into it that Skype meetings and text messages would become our main means of communication. The difference this time round is the company I work for was never built around the foundations of supporting a remote workforce.
A bit about the background of Leadership Trust
Leadership Trust was founded in 1975 by David Gilbert-Smith who founded LT , a former SAS officer. His aim was to provide individuals with training that would provide them with the right tools to lead effectively in a post war, modern world. Having operated for over 45 years, the Leadership Trust has welcomed delegates from over 80 countries and has long been the best kept secret in Leadership Development. My job is basically to come in and disrupt the company, making it less of a secret whilst staying true to everything that makes the company the legendary establishment that it is.
Leadership Trust has run a host of residential programmes for those wishing to explore and improve their leadership styles. Many companies have relied on them to help develop their management teams and Leadership Trust has created many tailored programmes to address specific company challenges and goals. These experiential programmes have been referred to as life changing by many of the alumni and faculty I've had the pleasure to speak with so far.
The challenge of working for a company that relies on face to face
As I mentioned, Leadership Trust is very much a company that relied on face to face interactions. Their courses are highly regarded by both those who facilitate them and those who partake in them. These courses, for the most part, have been face to face, often residential lasting up to five days in length. Suddenly, due to COVID-19 and the subsequent lock-down, they were unable to host them and had to pivot rather quickly. Their long-established residential programmes could no longer operate and with thousands of businesses which relied on face to face interactions, the CEO, Lea Cleret was left with the challenge of steering the ship into new waters. Everything from the way courses were implemented to the way the LT Team worked had to change, with many dipping into the world of remote working for the first time.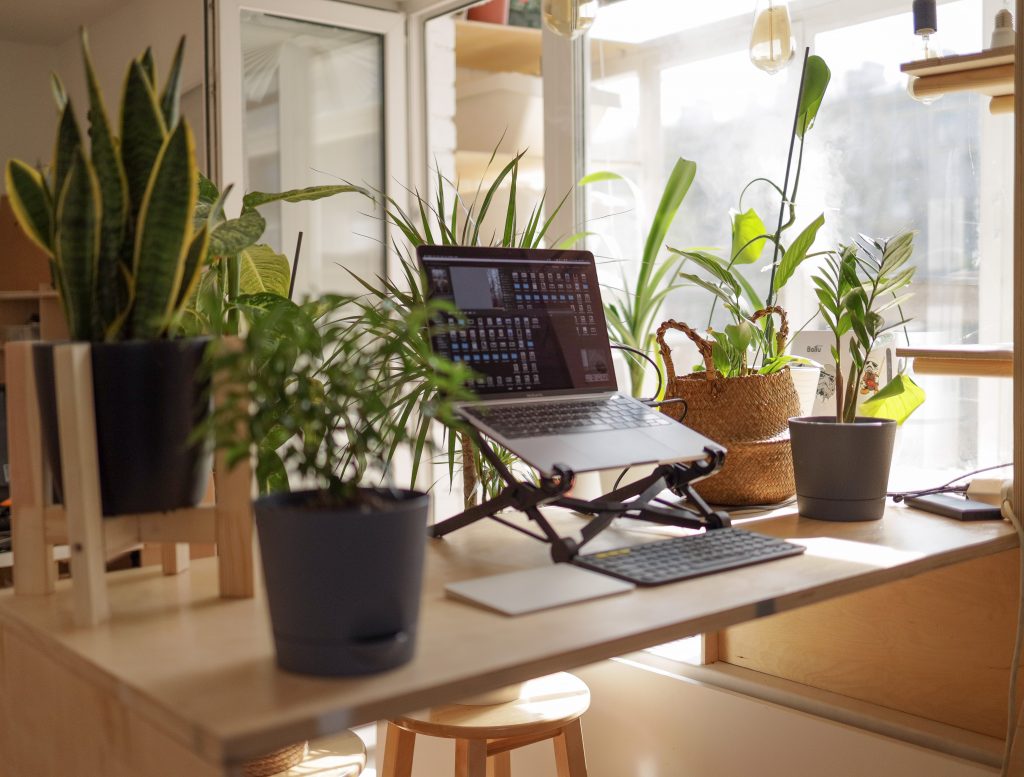 Onboarding new employees and setting up culture remotely
From the initial job offer to onboarding was lightning fast, in fact it was less than a week. Would this have been the case in a pre-COVID world? My guess is no, we'd have gone back and forth working out availability to meet. It probably wouldn't have seemed 'proper' to hire someone without first sitting down around a meeting room table (or at the very least coffee table) to make sure there was a good chemistry fit. Being in lock down has allowed us to redefine processes and how much of our actions are actually carried out purely because it's what we're used to at the cost of what is actually most convenient or makes the most sense.
All of the paperwork was sent and signed electronically. My email and SIP phone number were ready when I first logged in. My first team meeting was via Zoom. There were no awkward first day butterflies from walking into an unknown building and I didn't even have the anxiety I get around remembering people's names as they were all displayed next to their smiling on-screen faces. In a way, the on boarding experience felt more straight forward than had I been in a physical office space.
The last couple of companies I worked for did the majority of their onboarding remotely. Apple had an entire website and portal set up especially for new joiners and allowed you to get all the admin out of the way and get into learning about the culture of the company before even stepping foot into its premises. So, no, virtual onboarding isn't a new phenomenon. What's been interesting is watching how well it works for companies who may not have thought to adopt it previously.
My key takeaways for onboarding new employees remotely.
Make it as simple as possible, get as much set up as you can before their start date
Provide new joiners with org charts and any other details to make manoeuvring the sea of current staff as simple as possible
Over communicate. Send as much information as possible on the job and company culture as you can as nuanced company gestures won't be picked up over the water cooler or your colleague sat at the desk next to you
Let them be in charge as much as possible with regards to setting up intro meetings. Zoom overwhelm is real.
What about conveying company culture?
Firstly, you need to be sure you as a company knows what it's culture is.
What are your key values?
What do you stand for?
Where do you draw the line in the sand?
Are these documented or simply portrayed by word of mouth?Perhaps make sure you have your key values and 'quirks' available on one pagers for your new employee to look over, or even more, assign a mentor to help your new employee through the first weeks or months at their new role so they can get a feel of the company culture and ask questions about it.
The take-home, because there should always be a take-home right?
Working remotely won't suite all industries and all job roles. But for many, this is not only convenient, but it provides a wealth of opportunities. I'm able to work longer hours, without having to worry about commuting. Leadership Trust was able to hire me, someone who works hundreds of miles from their beautiful Hereford base primarily because the current situation allowed them to look at prospective employees with a new global perspective.
Onboarding a new employee doesn't have to be hard. In fact, in some ways it's a great time to look at your processes and move parts of admin online if they're not already there. We live in a world where you can scan and sign documents online without ever leaving your phone.
Getting new employees on board with your company culture is totally doable remotely. Yes, there is something special about face to face contact, but it doesn't provide us with excuses not to be sociable and inquisitive in the mean time.
If your own business is having difficulties exploring the remote world and new ways of leadership due to remote working, feel free to explore ways in which Leadership Trust can help you via our Tailored Programmes, Leadership in Management course and Coaching opportunities.